We could all agree that some fields, such as the trades, are mostly dominated by men ...
Women in HVAC:
the journey of Jessica Bannister, Errecom Brand Ambassador
We could all agree that some fields, such as the trades, are mostly dominated by men: it's a matter of fact.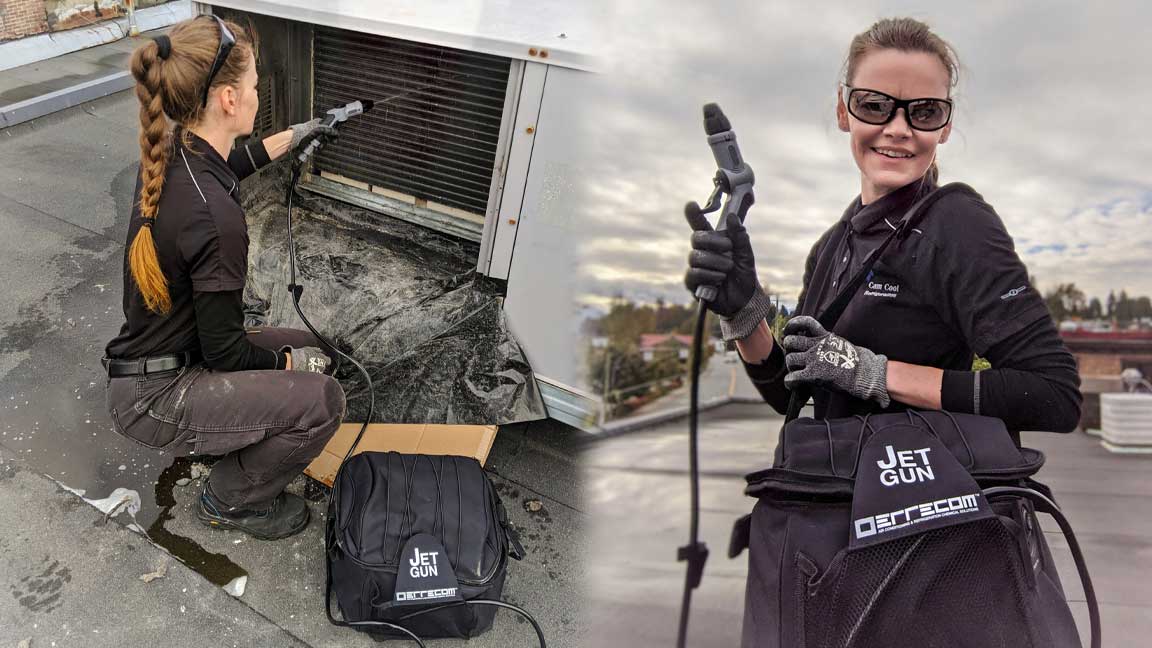 In Canada, for example, women's representation in many trades is less than five per cent and, even though numbers can lightly vary depending on the specific country considered, the trend is pretty much the same everywhere.
Times and things are luckily changing, and we couldn't be any prouder to celebrate International Women's Day by introducing to you Jessica Bannister: the first female HVAC Technician to become Errecom Brand Ambassador.
Too often we let life deciding for us because it takes courage to choose what others consider an uncommon path. But this was not Jessica's problem. An educational background in Business Administration and 10 years of experience in a corporate office, downtown Vancouver, haven't stopped her from chasing her dreams.
We interviewed her and decided to share her inspiring story today, with the aim of showing that dedication and self-confidence are the most powerful weapon for a woman to succeed and be pleased.
Hi Jessica! I am very excited to know more about your career and I believe we should start from the very beginning of everything. Where does your vocation come from?
I would say my vocation comes from my family, but the truth is that it comes from myself.  My dad has always been a refrigeration mechanic and my brother followed in his footsteps right after high school.  The trades were never offered to me as a career option, even when I joined my dad's company, Cam Cool Refrigeration, I worked in the office for about 9 months. It was only after I asked to spend a few days out in the field with them that I realized that I had a passion for the trade myself. I registered to be an apprentice in the Province of British Columbia, Canada in March 2018 and I'm proudly making my way through the program. I start my Level 2 of trade school on March 1.
What do you like most about your job?
What I love about my job are a few things. One is that I learn something new every day. Not only because I'm at the beginning of my career, but even my dad sometimes runs into something he's never seen before! Mechanical equipment seems to have their own unique personalities! Second is that every day is different. We are lucky in our small family business to have such a variety of equipment to work on.  We specialize in commercial and light industrial refrigeration and air conditioning.  One day we could be working on a small condensing unit underneath a mobile catering truck on a movie set, the next we could be working on a rooftop unit, replacing filters and performing a maintenance service. We work on industrial air dryer units; walk-in, reach-in and display coolers and freezers for various food services. Every day is different and that's amazing: you never get bored! A third thing I love is that almost every job is some kind of challenge or problem to solve. It can sometimes be mentally and physically exhausting, but the end result is always worth the rewarding feeling.
HVAC is definitely a male-dominated industry. Would you like to share with us some of the misconceptions you've met about Female HVAC Technicians?
I would say it does take a certain kind of female to enter the trades, particularly HVAC. It is a hard job, both physically and mentally, but it's so worth it. I think certain professionals still have strong stereotypes about them (you know, the plumber with the big belly and pants that are too small?!) that need to be broken. It's very important for women currently in the trades to put themselves out there, to share what they do so that young girls can see this and perhaps consider a career in the trades. Blue collar professions are still heavily marketed to boys only. Which is why I'm so active on my Instagram account @HVACJess.
I want to show that an ordinary woman like me can enjoy the HVAC trade so much.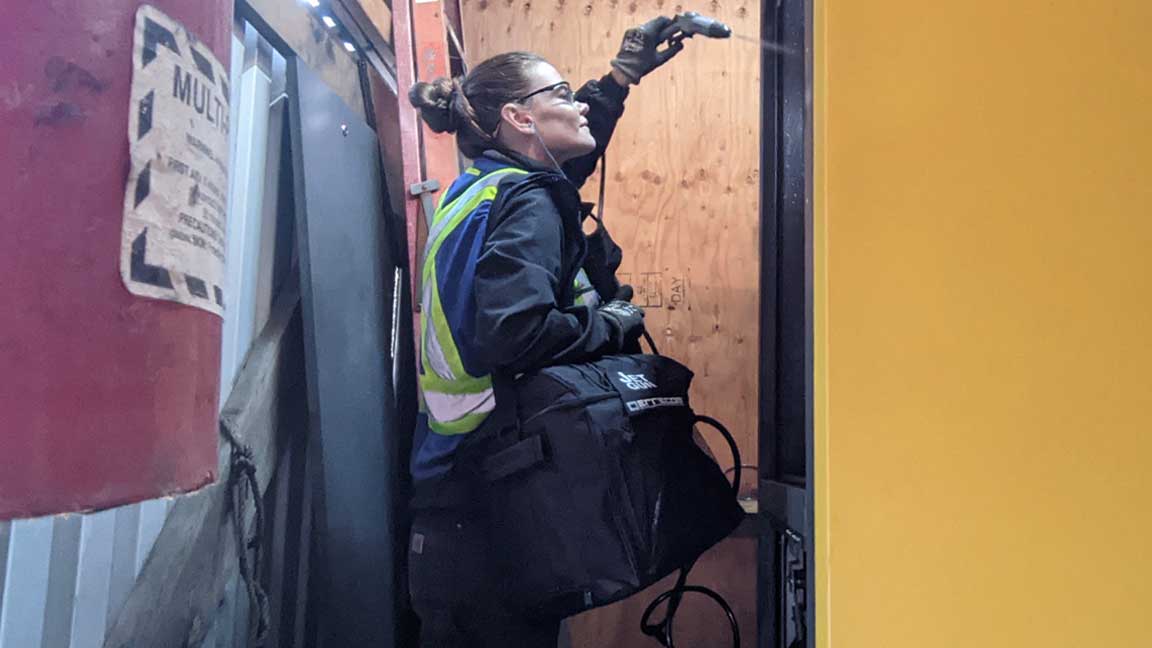 Are there some female traits that you believe make women great HVAC Technicians?
Women and men think differently.  We are also built differently. It's important for males and females to work together as a team to balance their strengths and weaknesses. I think women are able to approach things differently, to problem solve in a different way. From a customer service perspective, half of the population and therefore client base are female! We need more female technicians out there servicing our female clients!
What are the challenges and rewards that come with a job like yours? Do you think they are different from the ones a man has to face?
Sometimes it's challenging not having the same physical strength as the males I work with (even though I'm at the gym every day!).  When I work alone, I have certain tools that help me overcome my lack of physical strength. Technology has made it a great time to be a woman in the trades! Also, because there are so few women in HVAC, I am often seen as a novelty. More attention is paid to me just because I am a woman and therefore, I feel a lot of pressure to perform better than my male counterparts. Having said that, I haven't personally been faced with any harsh diversity, most people are intrigued to see a woman climbing up the ladder. They are interested in seeing me there, sometimes offering to carry something for me.
Do you have any advice for all the women out there willing to start a career as HVAC technicians?
Yes, I say go for it!!  Don't let anyone tell you that you can't or that you shouldn't. If you have the drive or the curiosity to start as a Woman in HVAC/R then you should definitely do it. It's a great career that will challenge you and reward you with a great feeling of accomplishment and… money! Find someone that you work well together with. Don't let a bad employer give you bad feelings toward the trade in general and if you're having trouble with your apprenticeship, try to find someone else to work with. I am very lucky to work with my brother and my dad, who has had a few apprentices before me. Find other women in the trades and support each other. We can do it!